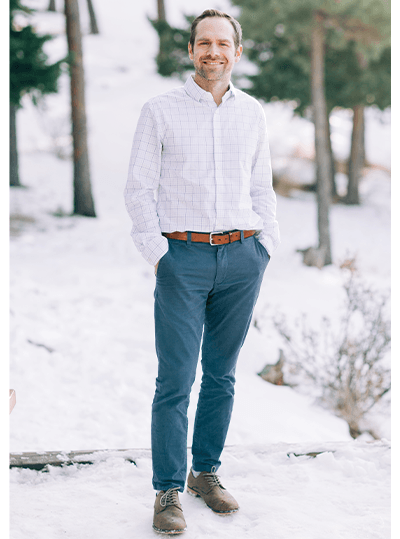 Dr. Landon Heckman
Dr. Landon grew up in Alabama, where he attended Auburn University and graduated magna cum laude with a bachelor's degree in Biomedical Sciences. He then completed dental school at the University of Alabama at Birmingham. Following dental school, Dr. Landon and his wife, Gabrielle, relocated to Washington, D.C. where he practiced as a general dentist with a focus on children for two years while his wife completed her certified registered nurse anesthetist program. Once Gabrielle completed her training, they moved to Pittsburgh, Pennsylvania, where Dr. Landon completed his two years of pediatric dental residency at Children's Hospital of Pittsburgh, a top 10 Children's Hospital in the nation.
Dr. Landon's education provided comprehensive training in pediatric dentistry with a focus on patients with special health care needs, hospital dentistry, preventative dentistry, sedation and general anesthesia dentistry, and solutions to issues of access to care. He is a board certified pediatric dentist and an active member of the American Academy of Pediatric Dentistry as well as the Colorado Academy of Pediatric Dentistry. Dr. Landon holds an active Colorado dental license as well as a moderate sedation permit.
In his free time, Dr. Landon enjoys playing tennis or guitar and spending as much time as possible outdoors with his family. In the spring of 2020, Dr. Landon and his wife, Gabrielle, welcomed their baby boy, Noah, to the family. Their other two kiddos are their furry pups, Lila and Nahla.
"If there's one thing I want parents to know, it's that a pediatric dental office can be a fun environment where kids actually enjoy their experience and look forward to coming back. I was personally terrified of the dentist as a child. I had some bad experiences that left a residual fear of dental environments inside of me. A primary goal of my practice as a pediatric dentist is to ensure that every child begins their young life with a positive outlook on dental care as well as to identify those patients with previously embedded fears and help them to overcome them."
-Dr. Landon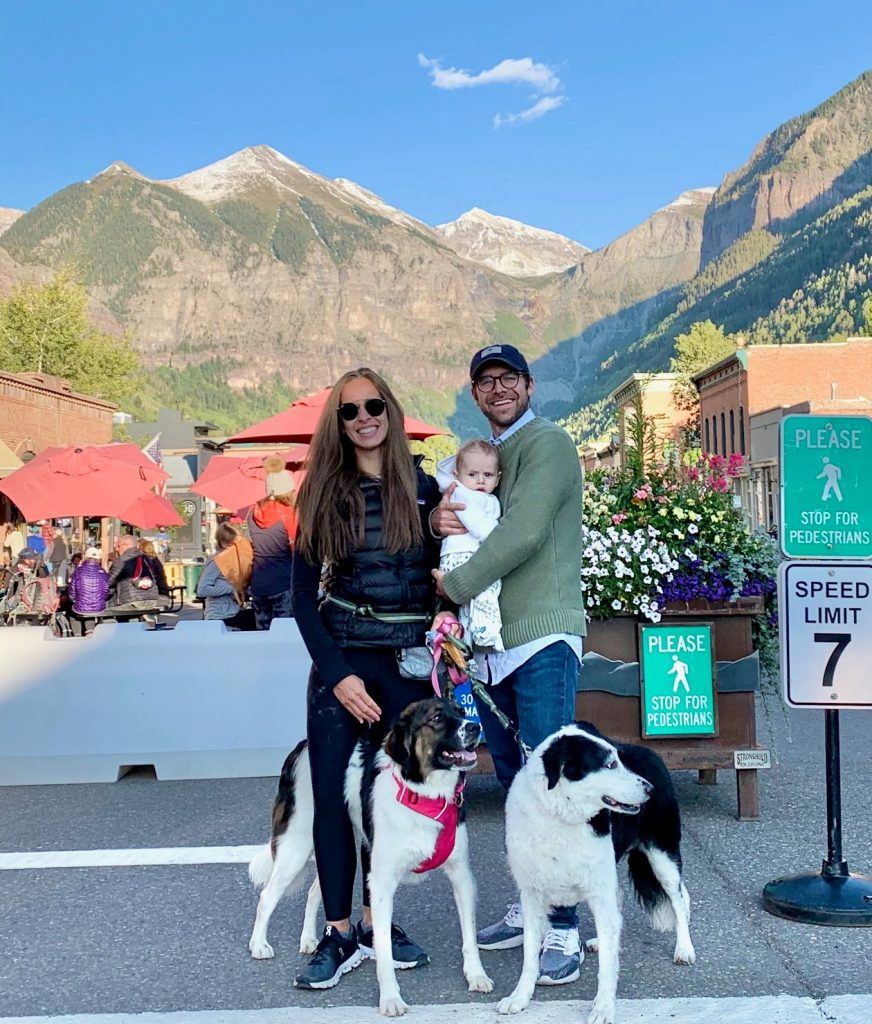 Meet Our Team
Our friendly and talented team at Highlands Pediatric Dentistry is excited to meet you and get started on your child's oral care. We are ready to cater to your child's needs to provide them professional and comfortable care. Call our office today at 720-248-9770 to schedule an appointment with our dentist, Dr. Landon Heckman, and learn more about dental care in Denver, Colorado.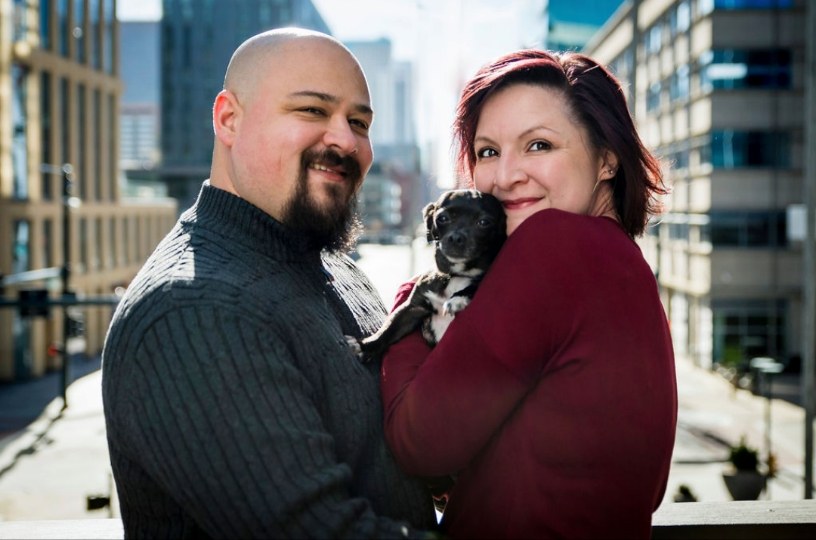 Sarah — Office Manager
Our office manager, Sarah, has been serving Colorado's dental community for over 14 years and is excited to now be part of the Highlands Pediatric Dentistry family!
"I've always loved being a part of making people smile! Now, getting to work each day with these precious kiddos, I can't imagine doing anything different! They're delightful, fun, so sweet — and kids really do tell the best jokes."
When she's not verifying insurance, answering phones and scheduling your little ones, she can be found trying out new restaurants, watching scary movies or fussing over her vegetable garden while hanging with the loves of her life, Gabe and their 6.5-pound feisty Chiweiner, "Mu."
---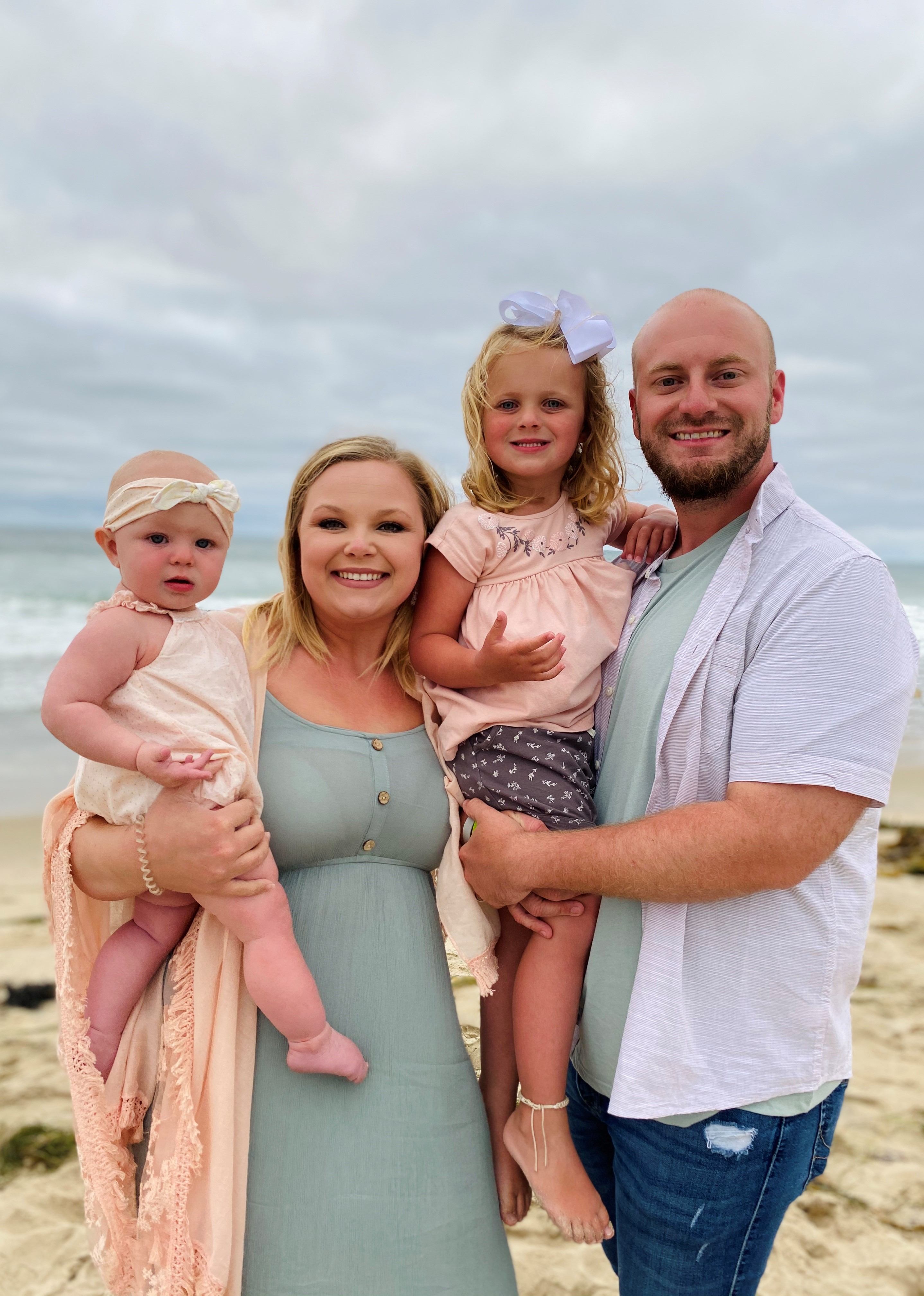 Shelby — Dental Assistant
Our DA Shelby loves her job at Highlands Pediatric Dentistry working with awesome kiddos every day! Shelby's goal as an assistant is to always make the families feel comfortable and happy with their experience at Highlands Pediatric Dentistry all while making it fun for our patients! Shelby has certification in assisting, along with experience in pediatric dentistry since she graduated school in 2016. When Shelby is not in the office making your kiddos' smiles bright, she is off spending time with her two little girls, Addalie and Avery, and her husband, Joseph. Shelby and her family enjoy spending their free time going to the mountains, adventuring to all the different parks that Denver has to offer, being involved in their church community, and just exploring and creating fun memories as a family!